CSIA Certification - Again!!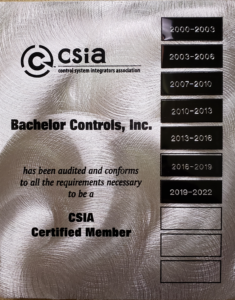 BCI has once again achieved the CSIA Certified status in the Control System Integrators Association (CSIA) "Best Practices and Benchmarks" certification program!
BCI has maintained CSIA Certification status continuously since 2000.
CSIA Certification is the gold-seal mark of a professionally managed control system integration company.  Certification reassures clients that BCI is an established professional services firm that is dedicated to quality and successful, long-term partnerships with clients.
BCI earned the certification following a successful audit – administered by an independent consulting firm – that assessed its performance against client-centric criteria in a wide range of business, project management, and system development areas:
General Management
Human Resources Management
Financial Management
Marketing, Business Development, and Sales Management
Project Management
System Development Lifecycle
Supporting Activities
Quality Assurance Management
Service and Support
BCI to Attend CSIA Executive Conference
BCI will be attending the CSIA (Control System Integrators Association) Executive Conference in Asheville, NC, the week of April 29th.
It's a week of concentrated meetings on all aspects of operating a control system integration company!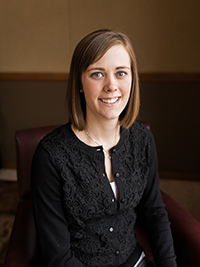 Stacey Rodvelt has been promoted to Vice President for Bachelor Controls, Inc. of Sabetha, KS.
Stacey has worked for Bachelor Controls since April of 2011. Stacey graduated from Nemaha Valley High School and then from Kansas State University with a BS in Business Administration and a Masters in Accounting. After working for a major accounting firm Stacey returned to the area and has completed her CPA. Stacey, her husband Derrick and son Declan live in Horton, KS.
"Stacey is a quality person and has excellent leadership skills making her an important part of BCI's Leadership Team," said Jeannie Bachelor.
Bachelor Controls is celebrating its 35th year with offices in Lenexa, KS, and Memphis, TN.
BCI grows into new location!
This week BCI's Kansas City office is moving to a new location still within Pine Ridge Plaza in Lenexa, KS.  Lenexa is part of the Kansas City metroplex.
The new address can be found on our "Contact Us" page.   We have the same zip code, same PO Box and same telephone numbers as before.
The location not only allows for more personnel growth, but it also includes a warehouse/shop area to more readily serve our Kansas City customers.
New Branch Manager for KC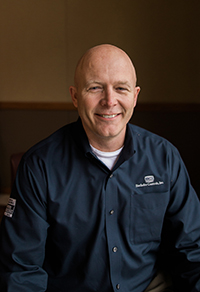 Bachelor Controls is pleased to announce that Chris Davison has accepted the leadership position of Branch Manager for the Kansas City (Lenexa) Branch.
CSIA Guest Blogger for Automation World
This month BCI's Chairman talks about troubleshooting – art or science?
read more:  Automation World Blog
Bachelor Controls announces career opportunities for Controls Technicians and Systems Engineers in our Lenexa, KS office.
See our "Careers" page on our website.