The majority of Bachelor Controls' 35 year history has been spent implementing batch control systems from small to large, simple or complex as needed. We have implemented thousands of control solutions using the various methodologies:
PLC batch control
Logical sequencer control
The ISA 88 model for flexible batch solutions
Additionally, we have implemented Batch-focused MES systems. Out of the several thousand projects we have completed, the majority are related to ingredient automation (batching) covering multiple industries with a variety of both dry and liquid ingredients.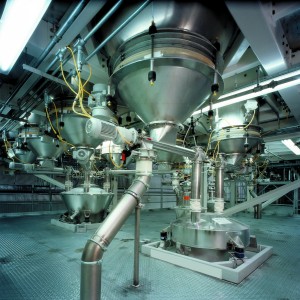 BCI has implemented solutions with multiple vendor hardware and software tools. For automated batch control, we most commonly use:
Allen-Bradley ControlLogix
Logix Batch Sequence Manager (LBSM)
FactoryTalk Sequence Manager
FactoryTalk Batch
Objectives
Typically, the ultimate goal of our customers is to optimize total performance of the plant. Objectives might include:
Flexible batching capabilities to enable optimum utilization of plant equipment
Integration of manufacturing and ERP systems
Monitoring of process performance and quality
BATCH OPERATIONS WORKFLOW MANAGEMENT
BCI has a customer-driven, flexible software product we built to answer the need for better batch process workflow management. We introduce BCI CORE™ Batching Suite, based on more than two decades of batch MES experience. The marketplace is starved for this kind of capable, flexible, configurable, batch-focused MES software product.

An enterprise-wide ability to continually monitor and control the operation, increasing efficiency and product quality.
Equipment-independent master recipes, used across production lines, increasing throughput and flexibility
Data for each step through the production process are collected, stored and displayed
The near-real-time integration between the company's batch process and its ERP functions enable engineers to access information, release batches, and make on-line changes to recipes from workstations across the network
Dashboards for Visibility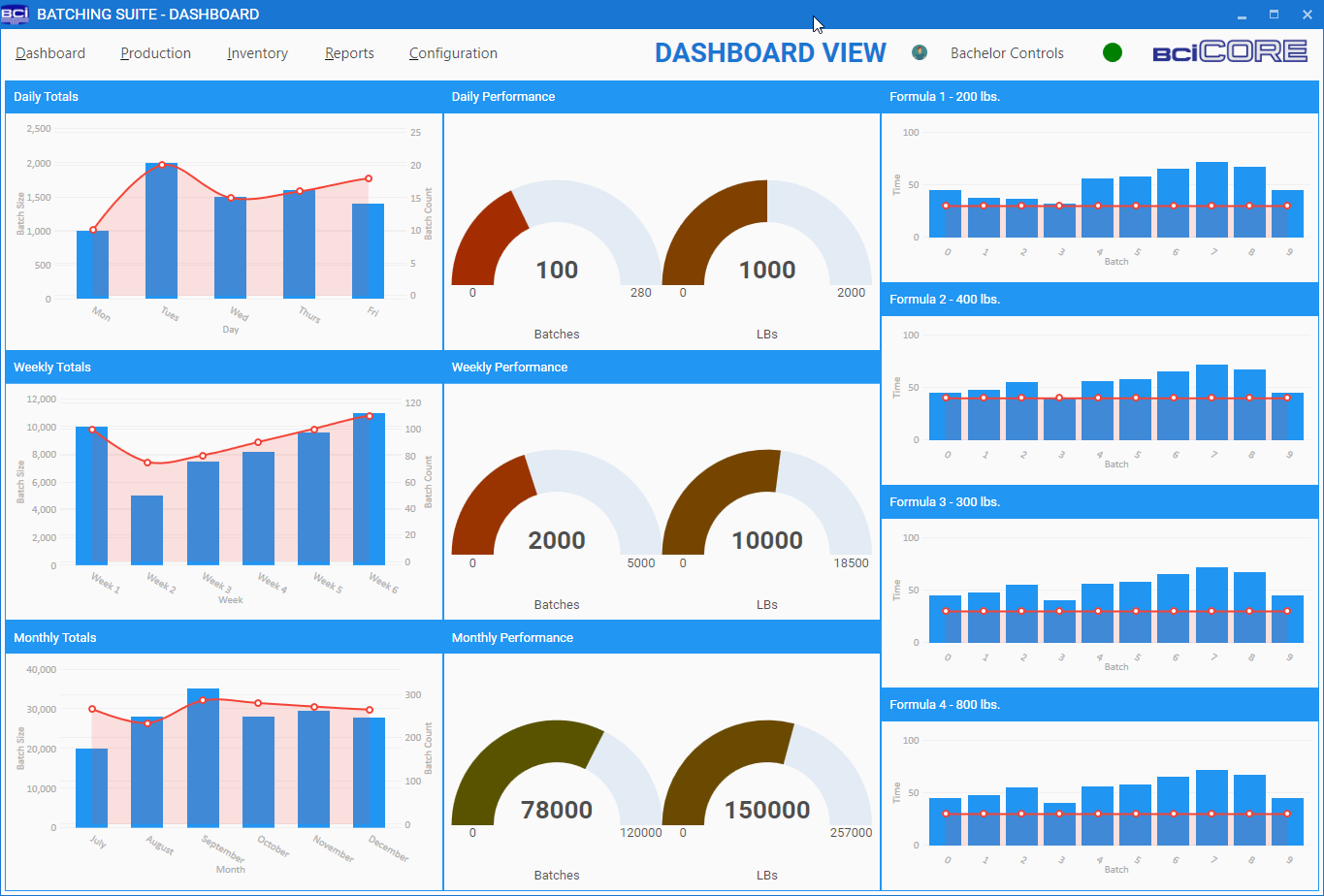 Gain insight into performance data on a daily, weekly, monthly basis. Keep track of the KPI's that impact your business such as throughput by formula, capacity per day/week/month, etc.
Manage your production schedule by campaigns. Each campaign is a set of batches running the same formula / recipe.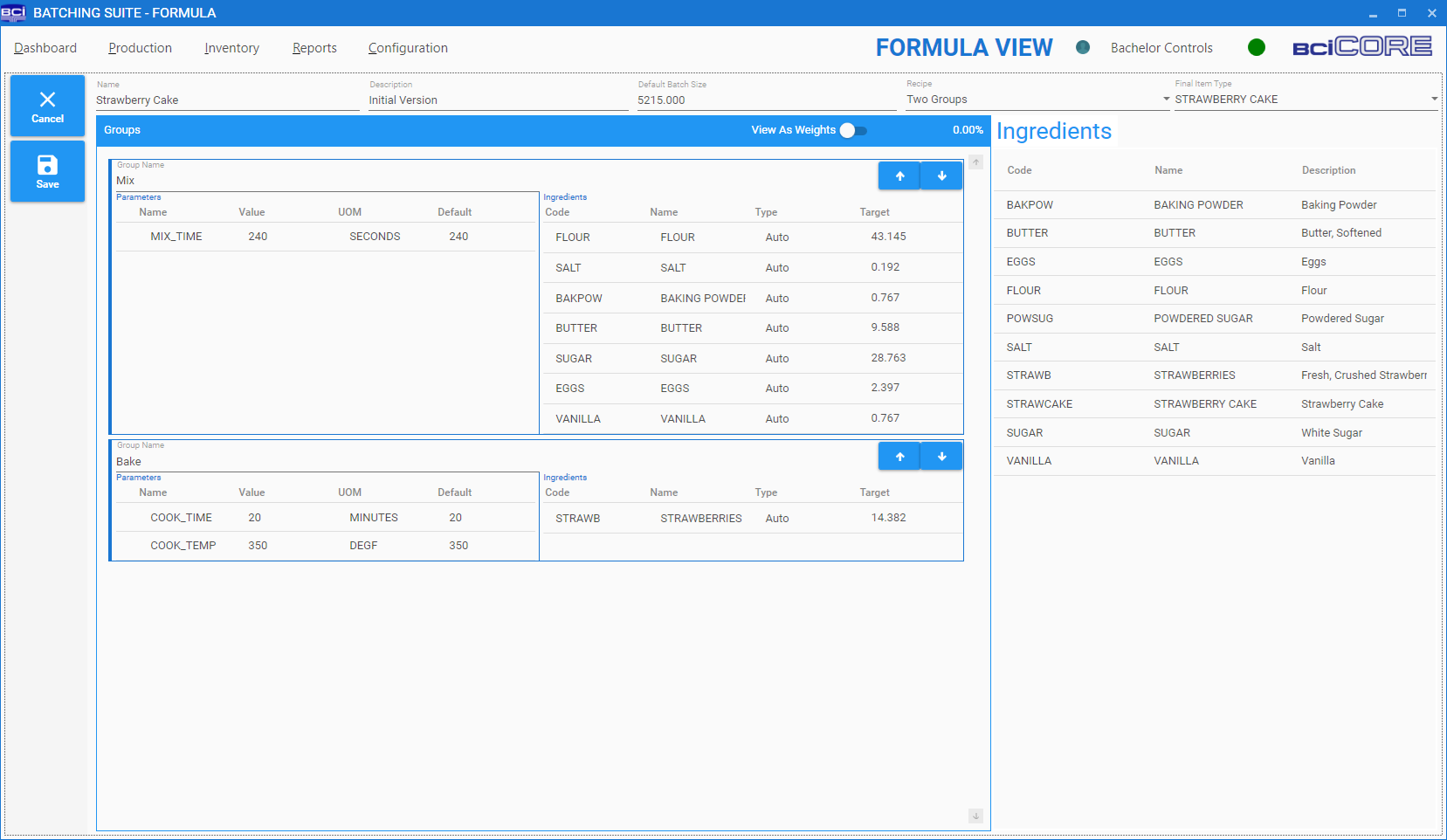 Create formulas using a simple drag and drop interface for ingredients and set related parameters (mix times, speeds, etc...). Version control is also provided so that a supervisor can retrieve a previous formula should that become necessary.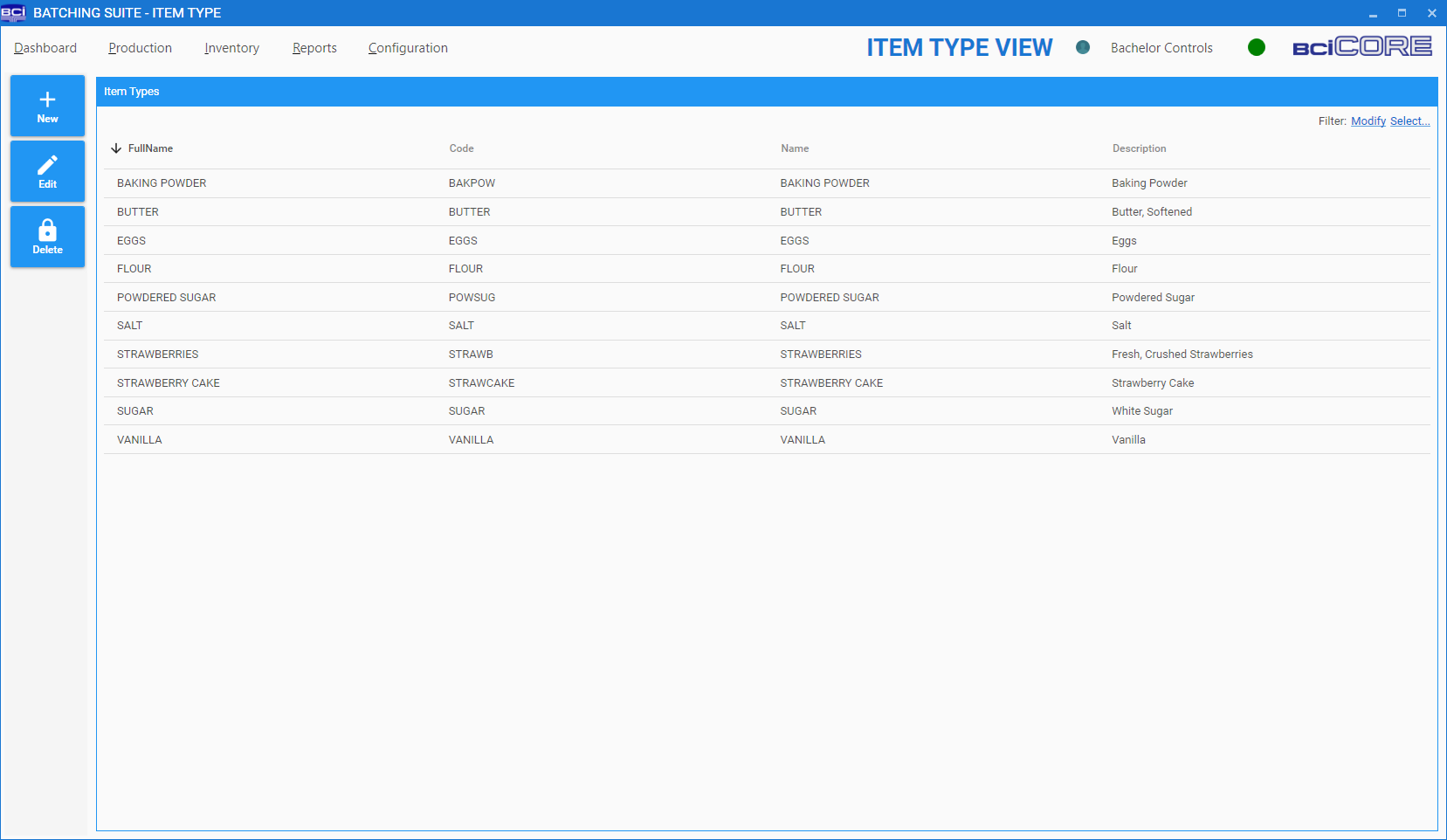 Manage inventory by location. Lot tracking is configurable for each location (FIFO, LIFO, etc...)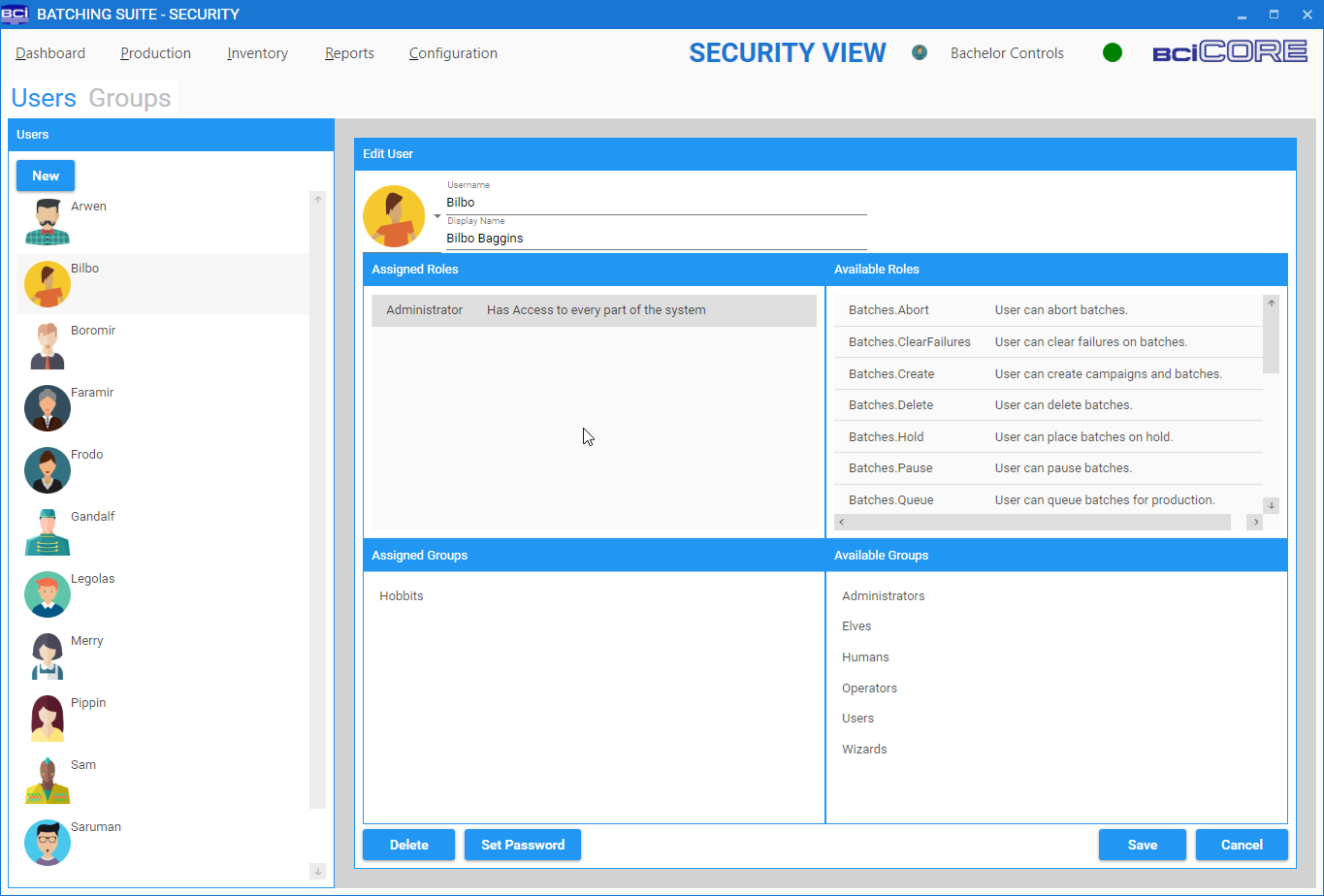 Secure the system by assigning roles to individuals or to groups.