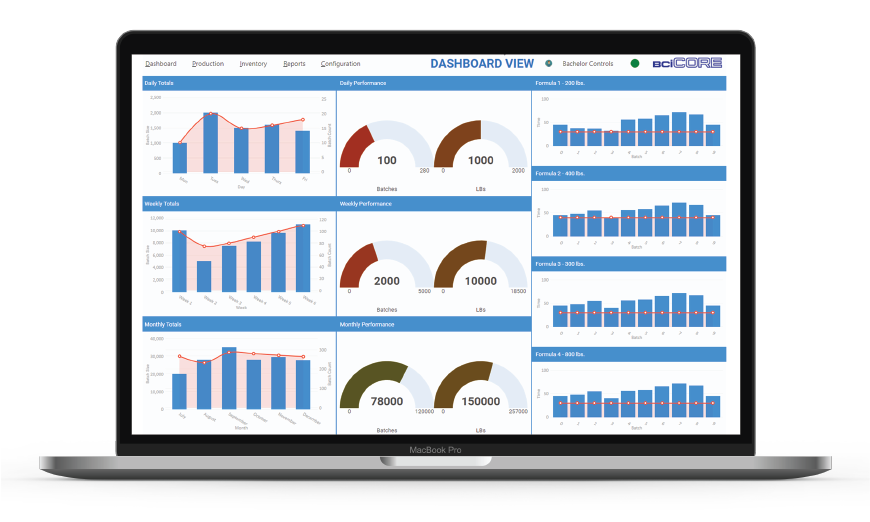 BCI's customized batch processing software provides a full spectrum of batching solutions from the elementary single scale-single hopper to the very complex ISA-88 fully flexible system with optimized asset utilization. BCI CORE™ provides a batch operations management platform layered over the top of the real-time batch control system.
Bachelor Controls, Inc. (BCI) is a leading provider of control and systems integration solutions to manufacturers with focused experience in the food and beverage, petfood, pharmaceutical, plastics, specialty chemicals, and feed and grain industries.
We are committed to a disciplined, structured methodology which we have found produces consistent, quality performance.
Founded in 1983, Bachelor Controls has been recognized as a Charter CSIA Certified Member, Charter Rockwell Automation Solution Partner, and Microsoft Certified Partner. BCI is located in Sabetha, Kansas, the Kansas City metro area and Memphis, Tennessee.
We make our customers more successful through innovative solutions that include user-friendly, robust controls; data collection and the intelligent use of that information with a focus on the food and pharmaceutical industries. Our customers count on us. So can you!