Batching Control System
Conversion and Upgrades
Continental Mills (CM) and the Bachelor Controls (BCI) / AZO Incorporated team have established a history of working together to successfully implement high-level batching systems. So when CM chose to convert its existing control system software to another vendor and make additional upgrades to its system — including a comprehensive software conversion/overhaul and bar coding infrastructure/equipment upgrades — BCI and AZO (producer of the world's finest ingredient management equipment) were up to the task.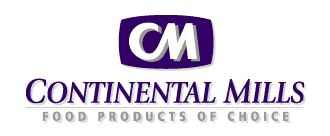 Objectives / Requirements
The project required a plant-wide software conversion, including converting iBatch to RSBatch, iFix to RSView SE, and Sybase to SQL Server, as well as new computer and bar code replacement hardware. Also included in the iBatch to RSBatch conversion was a recipe conversion from many single purpose recipes to a few, data-driven, multipurpose recipes that would provide a significant time savings for recipe development, recipe check-out, Factory Acceptance Test (FAT) and recipe validation during startup. To complicate matters, the changeover and implementation had to take place over a single weekend shutdown.
Several project planning meetings, hundreds of hours of development, strict adherence to proven project methodologies, and a comprehensive check-out and FAT would be critical to ensuring a successful weekend.
Bar coding can be used in IBC (tote) applications to verify that the proper bin is location over a specific location such as a tablet press in a pharmaceutical application. In this example each bin has a unique identification bar code so that its placement can be verified, but the state of that bin can also be tracked as to its contents or whether it is full or empty or whether it needs to go through a wash station or whether it is clean and ready to be reintroduced into the process.
In a "bin tracking" application the bin might be required to travel to various locations for processing (tumble mixing) and/or perhaps additional ingredient addition or perhaps processed through a mill. When a fork truck operator goes to a bin, the bin can be scanned and its current state displayed on the bar code gun along with the next destination / activity.
When placed in the fixtures of a blender, the bin's bar code can also tell the blender which mix cycle to use. Both the ingredient tracking along with the work history can be captured for each bin and then that information transferred to the target product such as in the tablet press example given earlier.
Project delivered on-time; met original start-up date set at kickoff meeting
All test batches run during shutdown were successful, sellable product (no re-work)
Project delivered on-budget
Software challenges assessed and resolved without lost production, attributable to good vendor communication and the on-site creation of a stop-gap/backup solution during start-up
All tasks on start-up schedule were completed each day
Project yielded only "two, small punch list items"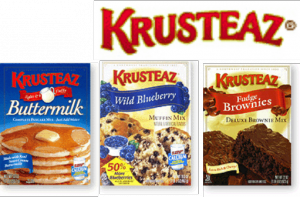 Bachelor Controls' project methodology and management procedures enabled us to implement a major control system software conversion project during a single weekend shutdown with minimal problems and without losing any scheduled production.
The controls software conversion project start-up was one of the most successful start-ups I have ever been on. I cannot believe that for a project of its size, we only had two, small punch list items.
It was the best project I've ever been involved with.