Employee of the Quarter: Heidi Edelman
When Heidi Edelman was nominated for employee of the quarter, it was because of her passion for working hard and succeeding at everything she does.
Her nomination read, "Heidi always works hard and does her best. She has recently gone above and beyond working with all of the tedious forms and paperwork required for getting various insurance quotes. She has also been working on routing numerous procedures for signatures to prepare for the CSIA Audit. She takes care of many things behind the scenes that many people are probably unaware of, but they need to be done to keep things running smoothly at BCI."
For the past 10 years, Heidi has worked with Bachelor Controls, Inc. (BCI) in a number of different roles, but most recently she has been working as an accounting specialist. In that role, she takes care of various accounting functions including invoicing/accounts receivable, month/quarter/year end tasks, and certain taxes; as well as other duties—payroll, employee benefits, business insurance, and the company safety program.
In addition to performing day-to-day accounting tasks, Heidi has assisted in larger projects over the last few years, including selecting new benefits providers for the company. She also helped prepare BCI for three CSIA (Control Systems Integrators Association) audits which ended in CSIA Certification.
Heidi is a people person. She loves working with the people at BCI. She enjoys developing relationships with each person she runs into while performing her various roles and has come to really appreciate each one of them. When asked her favorite thing about working at BCI, she immediately mentioned her coworkers:
"The people! I genuinely enjoy each person I get to work with."
Originally, Heidi comes from Northeastern Ohio, where she was born and raised. She attended the University of Akron and graduated with an associate degree in Office Administration– Executive Assisting. When she got married, she moved to her husband's home town in Northeastern Kansas. They now have two children, a son and daughter, both preschool-aged.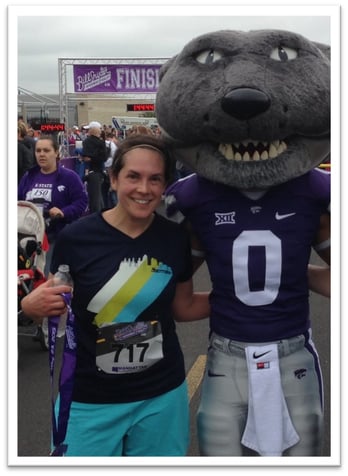 In her free time, Heidi is an avid runner who loves half-marathons, though she hasn't completed in a race of that distance since giving birth to her children. She is also a bookworm (especially fond of nonfiction titles) and a trivia nerd with a bent for traveling both domestically and internationally.
To learn more about BCI and how our great employees can help you with your batching and technology needs, get in touch with us today.
---