Employee of the Quarter: Dan Glass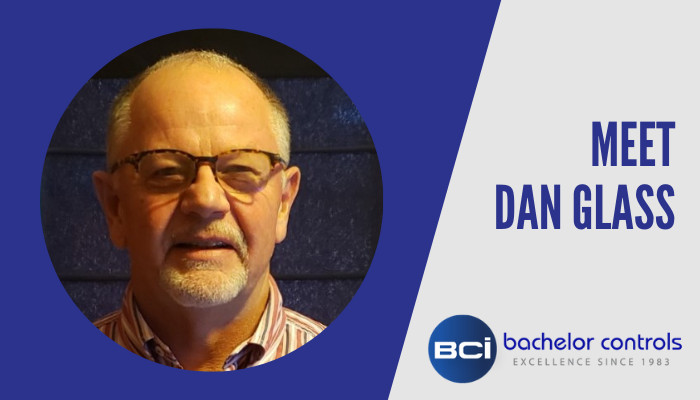 In this edition, we are spotlighting longtime employee Dan Glass. Joining Bachelor Controls in 2007, Dan was hired as a project engineer. Through his project successes, Dan has earned increasing levels of responsibility and is now a Senior Project Engineer, a technical lead providing specification documentation and programming for control systems, including PLCs and HMIs.
His nominator said, "Dan is great to work with and does a good job on every project he works on. He continues to perform at a high level. He takes the projects head on and never settles for less than what is expected out of a BCI Engineer. Dan has even gone so far as to tackle an existing BCI Auto Pilot project. Even with no experience, he just jumps right in to service the customer."
Dan has worked on several large and notable projects during his tenure at BCI. "I have provided engineering and programming for two over-the-counter pharmaceutical batching systems for vitamin manufacturing," he said. Dan also has a great deal of experience working in the food processing, industrial bakery, and compounding industries, having programmed several control system upgrades and installations of FactoryTalk Batch.
Dan grew up in Metropolis, a small town in the southern tip of Illinois across the Ohio River from Paducah, Kentucky. He attended nearby Murray State University, having earned his bachelor of science in Engineering Physics with a specialization in Electronics.
Dan and his wife, Christie, now live in Paris, Tennessee, where they have resided for 25 years. Christie is a registered nurse who works with cardiac rehabilitation patients. Outside of work, Dan enjoys travel and participates in several active pastimes including golf, skiing, soccer, hiking, and gardening. "I am an avid sports fan, and I also enjoy spending time outdoors and working on projects around the house."
When asked what he likes best about working at BCI, Dan says, "BCI has given me the opportunity to expand my engineering and programming skills. We are continually upgrading existing and new customer control systems and working with the latest technology in the controls industry."
---