New President for
Bachelor Controls, Inc.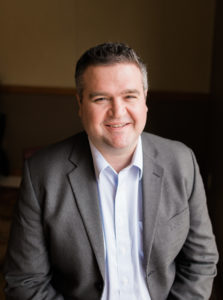 Effective August 26, 2016, Michael Bachelor assumed the presidency of Bachelor Controls, Inc.  Ray Bachelor has moved to Chairman of the Board.
After growing up in the company, Michael went off to higher education and then to the Air Force where he served both as a programmer for military intelligence and finally as a member of the Presidential Honor Guard in Washington, DC.  After the military, Michael worked as a programmer in the intelligence community while residing in DC.  Michael's degree is a BS in Computer Information Systems and he is a member of the ISA-95 committee.  In addition, Michael received the CSIA "Rising Star" award.  Michael returned to BCI in 2001 and has worked in programming, estimating and sales since then.
Ray says, "The company is in good hands to manage and grow the control disciplines along with a team designed to flourish in this "information age" (aka, IIoT, Smart Manufacturing, Industrie 4.0)."
BCI was formed in 1983.  It now has offices in Sabetha, KS, Lenexa, KS, Memphis, TN, and Lowell, IN.  BCI was the 15th company to be CSIA Certified in Dec, 2000, and continues its certification without interruption through 2016.  BCI is also one of the charter members of the Rockwell Automation Solution Partner program and a member of the Control Engineering System Integrator Hall of Fame.
See www.bachelorcontrols.com for more information regarding the domain expertise, credentials and history of the company.