Employee of the Quarter: David Boling
Understanding the workings of an electrical control panel shop is nothing new to David Boling, who has been working with electrical control panels for the past 41 years. Starting at age 17, David began perfecting his trade and honing his skills to produce high quality, professional panels. For the past 17 years of his career, David has been the Panel Shop Supervisor for Bachelor Controls. In addition to overseeing panel fabrication, his duties include panel designs, generating panel layouts, and power wiring drawings. He also generates the bill of materials for projects and is the Manufacturers Technical Representative (MTR) for our Memphis UL panel shop. David has been involved in countless projects for many high-profile customers and is an important part of our team. David likes the family type atmosphere at Bachelor Controls and the fact that everyone is helpful to one another.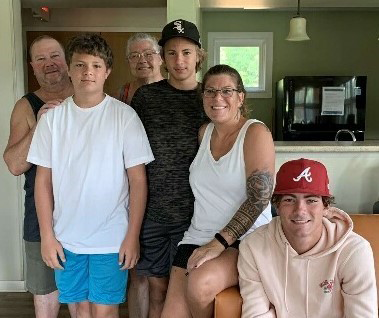 David graduated from Bartlett High School and attended State Technical Institute in Memphis. He currently lives in Brighton, TN with his wife of 29 years, Christy. They have a son they lost in 2009 who remains with them in spirit as well as twin girls, eight grandchildren, and one great grandchild. They also have 3 canine children. In his free time, he likes to hunt and fish, hang around the house and watch NASCAR on the weekends.
---